Teas
White tea
White teas are harvested the only three days a year the plant is in bloom. The freshest leaves, buds and leaves are plucked from the plants before they unfurl and while the silvery-white hairs that cover the unopened leaf buds on tea plants are still there – hence its name. It takes a lot of sprouts to make up a kilo, around 80,000 of them. Incredible!
Imperial pai-mu tan bio
White dream mandarin
(with orange)
White tea with mint
White tea with cherry and jasmine
White tea with mango and lime
Faire forest
(Sencha, Mulberry, strawberry, raspberry, cherry and white chocolate)
Eternal youth
(Sencha,almond, apple and cinnamon)
Black tea
Black teas are stronger and more consistent since they are fermented. Tea leaves are left to settle in a humid room from three to five hours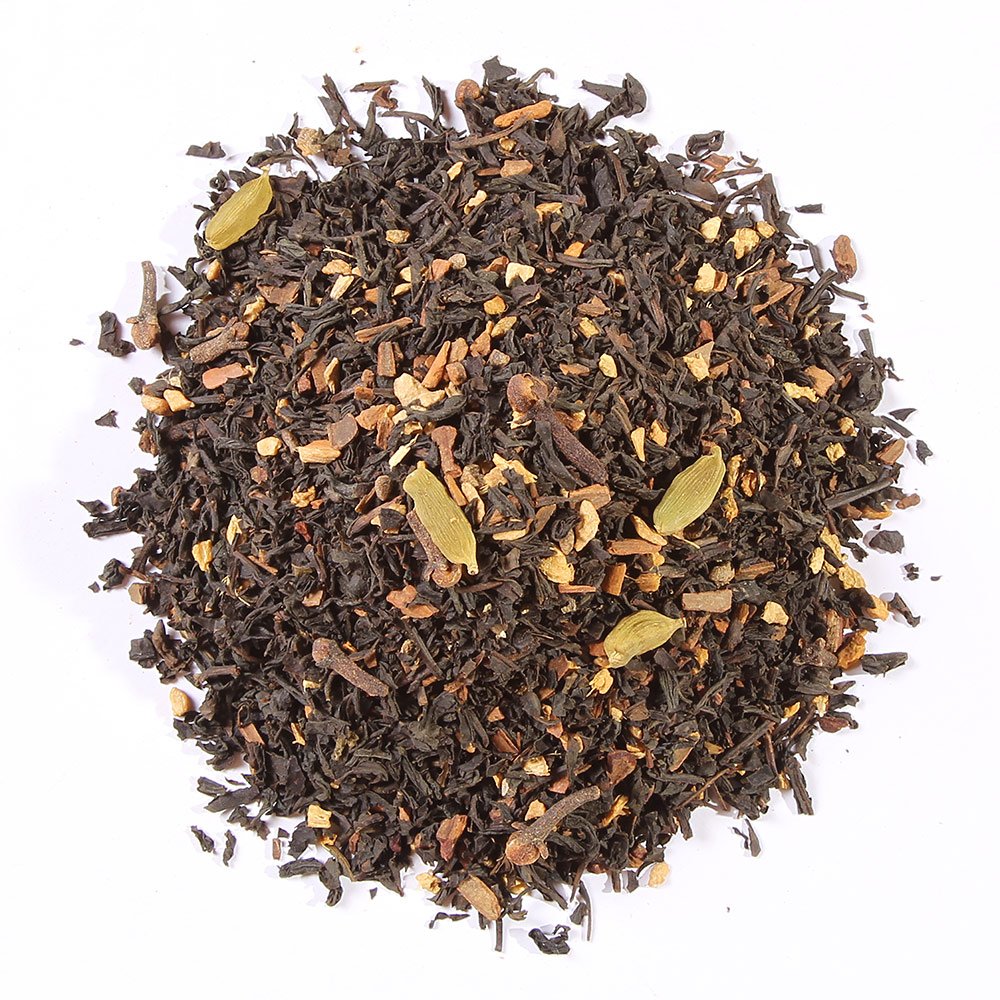 Moroccan black tea with cinnamon
Black Ceylon tea
Ceylon decaffeinated
(black tea without theine Sri Lanka)
Earl grey
(bergamota)
Peach
Brownie
(black and white chocolate, cocoa peel, crocante)
Vanilla from Madagascar
Cinnamon and star anise
1001 nights
(té negro y verde, pétalos de rosa y caléndula)
Tajmahal
(cinnamon, orange and rose petals)
Caliph dreams
(cinnamon, orange, cardamom and clove)
Winter sweet
(apple, papaya,rose,cinnamon)
Apple pie
(cinnamon, almond and apple)
Mandala
(orange, cinnamon, anise, ginger, cardamom, orange blossom and pink pepper)
Lemon
Cinnamon
Lovers
(apple, cinnamon, crunchy, candied ginger, sugar hearts)
Port of Hamburg 
(almond, meringue, chocolate, cherry, pink pepper and chamomile)
TÉS NEGROS CON LECHE 3,00€

Puedes pedirlo con leche de soja o sin lactosa. Con leche desnatada, almendras, arroz o avena.
San Agustín
(té negro, canela, menta y miel)
Pakistaní
(té negro, vainilla, clavo y cardamomo)
Americano
(té negro, canela, corteza de limón y licor 43)
Capricho del obispo
(té negro, canela, hierbaluisa y pacharán)
Chai
(té negro y mezcla ayurvédica con canela, cardamomo, jengibre y clavo)
Shalimar
(té negro, vainilla, clavo y corteza de naranja)
Green teas
The leaves selected for green tea are not allowed to ferment. As soon as they are collected, they are steamed and then
dried on the fire to stop the fermentation.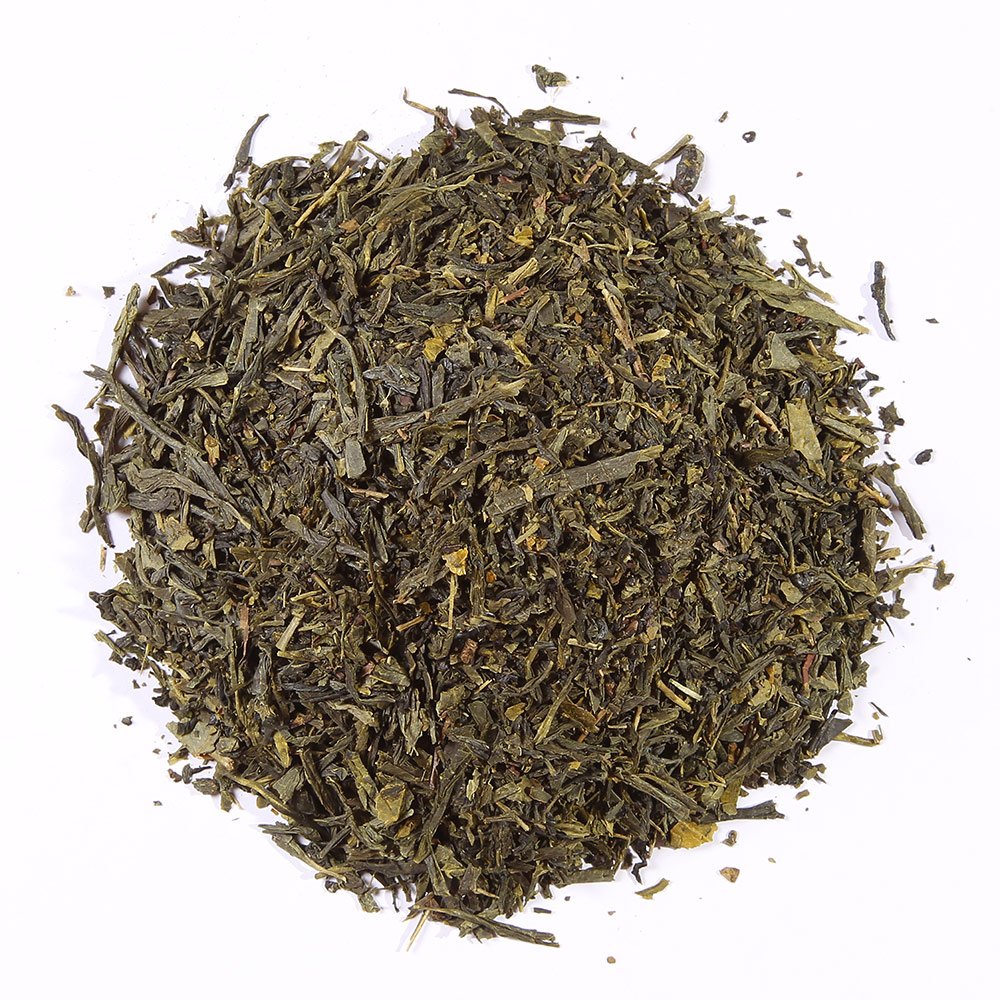 Moroccan tea
(green tea, fresh mint and sugar)
Morrocan decaffeinated tea
Tunecino
(moroccan tea with pine nuts)
South wind
(hibiscus, orange, mint)
Descaffeinated green tea
Mint
Ginger cookies
(orange, almond,star anise, cardamon, ginger, pepper, cookie and rose)
Duermevela 
(Sencha, hemp, orange blossom, lavander, lemon balm, mint, papaya and rose)
Sakura
(green japanese sencha and cherry)
Wind rose 
(Sencha, cinnamon, orange, coconut, almond and rose petals)
Ganesha temple
(sencha, Assam, turmeric, coriander, ginger, star anise and clove)
Mediterranean 
(Sencha, melon, orange, orange blossom and olive leaf)
Guadalhorce valley
(orange blossom, orange, rosemary, fig, papaya)
Courtyard of the Alhambra 
(Sencha, hibiscus, apple, orange, pomegranate seed and flower)
Gopura
(Sencha with ginger, cinnamon and cardamom)
South of Granada
(Sencha, orange, cinnamon, orange blossom, rose petals)
Three treasures
(Sencha, orange, calendula, kombucha, red rose and spirulina)
Bio jasmine
(with jasmine flowers))
Red teas
Red tea is actually green tea, which suffers a process of ripening for many years. During that time, specific bacteria change the colour of the tea.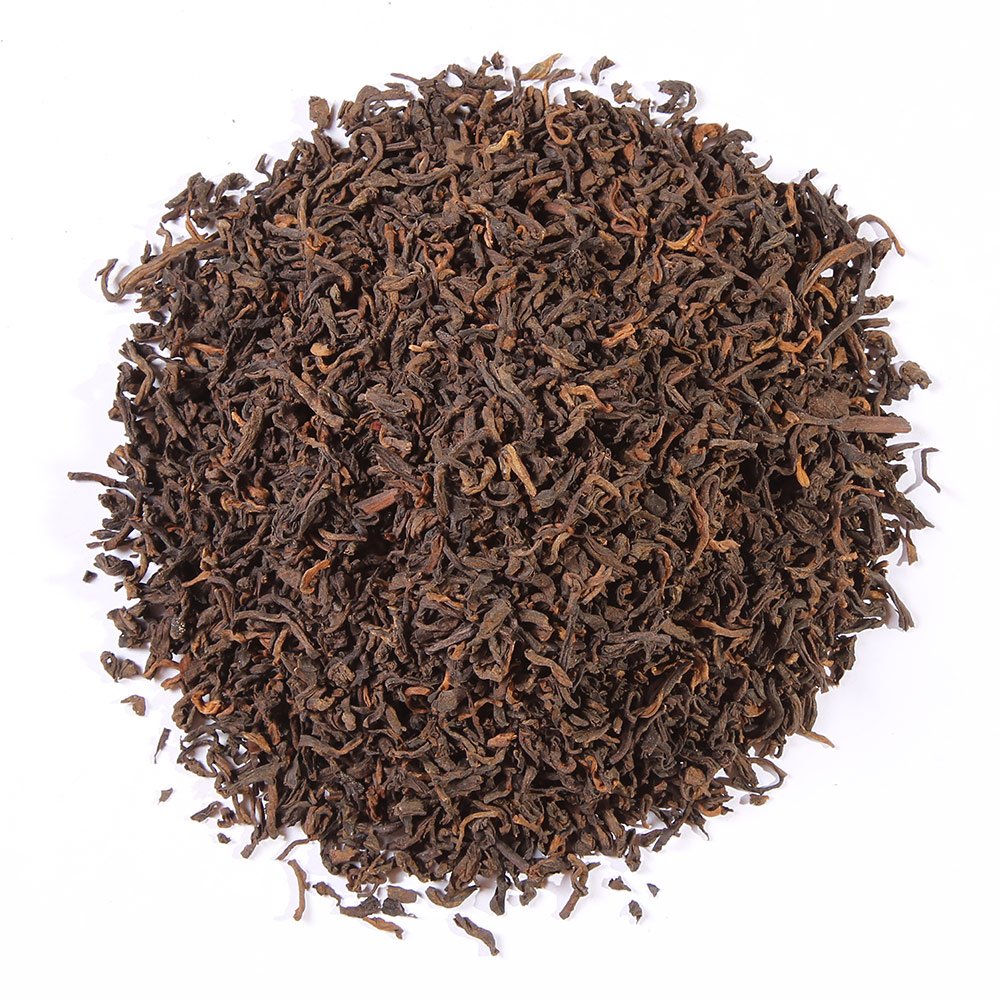 Pu-erh bio
(originating from Yunnan, know as the tea of the emperors, it helps slimming and purifying))
Cinnamon red tea
Orange and clove red tea
Samsara red
(red tea, mint and anise)
Summer silhouette
(red and green tea, strawberry, kiwi, hibiscus, apple, hip)
Chocolate red
(black and white chocolate,cocoa peel,crocante, hazelnut)
Ayurveda red
(cinnamon, ginger, clove, cardamon)
Poinsettia
(Apple,papaya, cinnamon and rose petals)
Cookies and Spices
(Almond, cinnamon, biscuit, orange, cilantro, pistachio and pink pepper)
Pure Origin Teas
India
British colonisers planted tea for commercial use for the first time in India in the 1830s.
The first plantations were in Assam. Tea is cultivated today in many quality producing regions and it's generally used in several types of blends.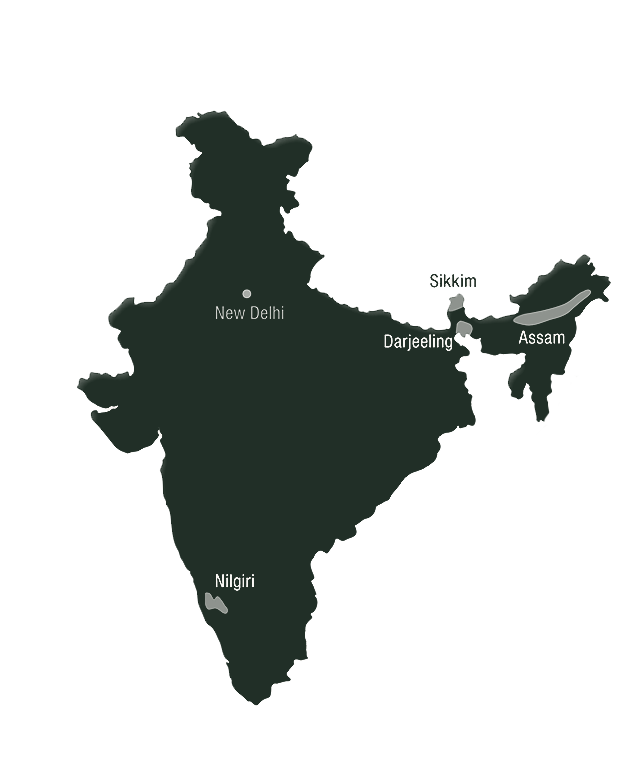 Assam Region
A classic amongst Indian teas. The plant used (Camelia Assamica) differs from the Chinese variety, its grown in the state that has its name, the north-eastern region of the country, considered to be the largest tea producing area in the world.
ASSAM B.O.P

Fermented tea leaves,reddish – golden brown, spicy, malty, full-bodied.
ASSAM F.T.G.F.O.P ECO
Fermented black tea, black leaf with some golden tips, taste is strong, slightly bitter and
has a bit of malty character.
Darjeeling Region
Grown in the Darjeeling region in India, in the Himalaya's footsteps, this blend of tea is considered the "champagne of the teas".
DARJEELING F.T.G.F.O.P.I BLEND

Very aromatic, floral, fi rst fl ush.
DARJEELING F.T.G.F.O.P.1 MARGARET ́S HOPE

Fermented tea leaves, reddish – golden brown, mild and spicy taste.
DARJEELING AMBOOTIA ECO F.T.G.F.O.P.1
China
China is the cradle of tea. It has been cultivated there for more than 1500 years. It is cooperatively cultivated and prepared in local factories. China produces a range of more than 1.500 types of tea.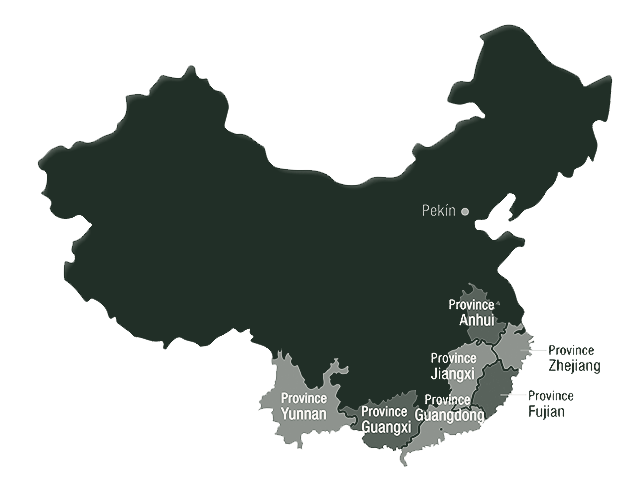 YUNNAN G.F.O.P. BIO

Fine, golden buds, with character.
TARY LAPSANG SOUCHONG

Smoked tea with pine wood, strong flavour.
ANHUI KEEMUN MAO FENG BIO
LUNG CHING
WHITE MONKEY
CHUN MEE

Unfermented tea leaves, yellow-greenish, mild spicy.
BANCHA

Delicate and acidic green tea from the end of the flush.
KUKICHA

Light flavour and fresh aroma with touches of smokiness, balanced taste and a very clear yellow-green colour.
ROSAS FORTUNE BALLS TEA

White woven tea, very delicate flavour.
JASMINE PEARLS 
KEKECHA

Yellow tea.
Japan
Tea has been cultivated and drank in Japan since VIII-IX century.
Japan cultivates mostly green tea, which national demand is so big that it is hardly exported.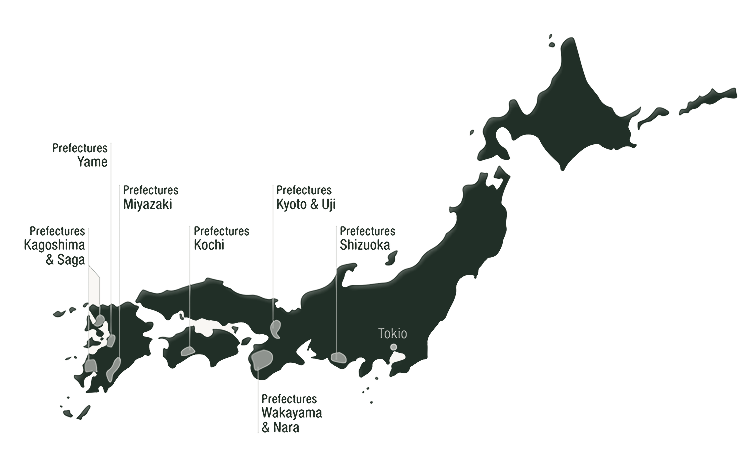 GENMAICHA

Sencha with toasted rice. Refreshing infusion of a light brown color, lightely saltened.
SENCHA

Large, flat leaf green tea with acrid aroma.
GYOKURO SUPERIOR

The finest of Japanese teas, of gentle flavour and subtle perfume, refined and very special.
MATCHA bio

Gyokuro powder use in the japanese tea ceremony.
Others
Classic blends
All tea producers worldwide create their own tea blends to adapt to different tastes and preferences during the day.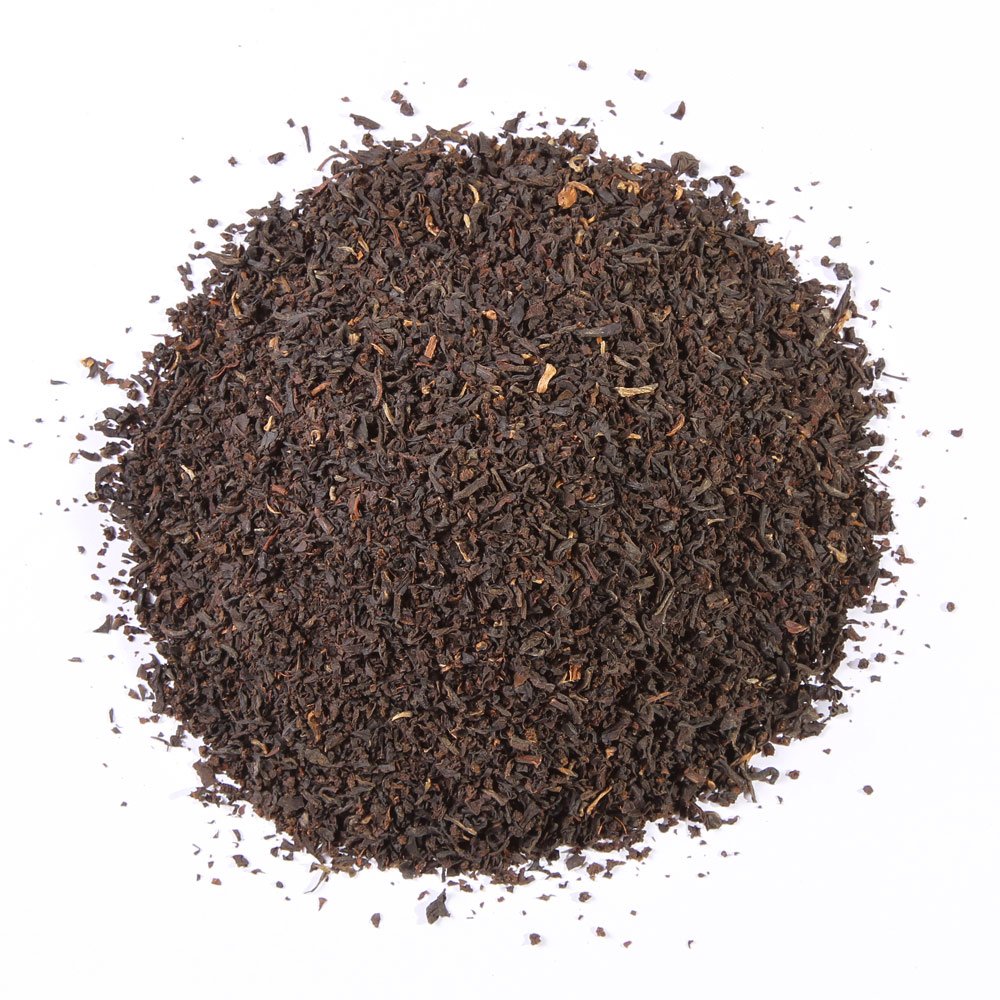 English Breakfast Tea Broken

ENGLISH BREAKFAST TEA BROKEN

Selection of teas of broken leaf of Ceilán and Assam. Strong tea, very aromatic. Very good with milk.
FIVE O ́CLOCK.

Tea at 5, typically English. It is a mixture of Assam, Vietnam, Darjeeling.
FOUR SEASONS TEA

It is a mixture of Osmanthus tea, Jazmín and green Darjeeling.
Rooibos
Rooibos, is the national drink of South Africa, in the Afrikaans language means red bush. It is also known as Red Te or Te Rooibos but it
really is not the Te plant. As it does not contain teina, it can be taken at
any time.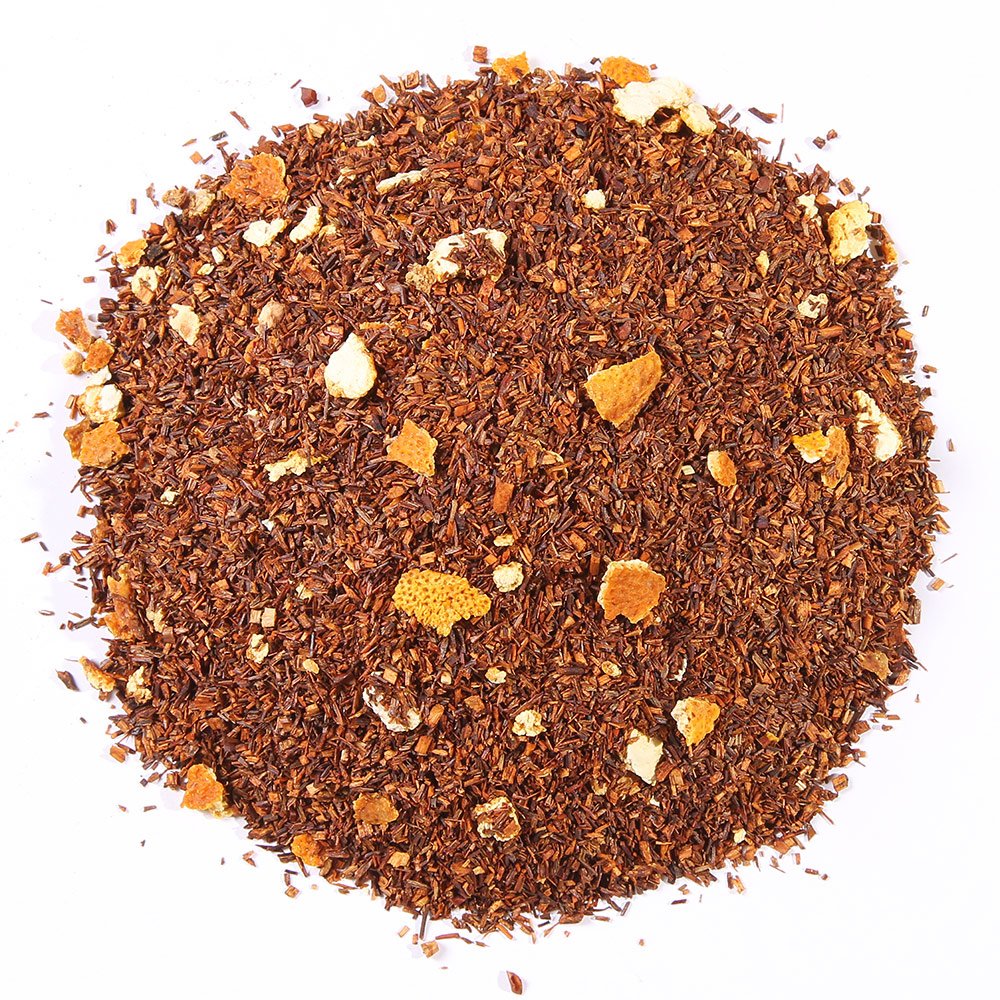 ROOIBOS SOUTH AFRICAN PLANT
Original rooibos
Kalahari
(chocolate, hibiscus, citronella and orange)
Chai masai
(orange, citronella, ginger and sunflower)
Of petals/strong>

(naranja, piña, papaya, rosa, manzanilla y azafrán)
Bouaké
(hazelnut, cocoa and chocolate)
25 a medianoche
(vanilla, orange and cinnamon)
Cerro de Mallén
(lemon verbena and mint)
Spices
(almond, cinnamon, orange, rosemary, clove, rose and lemon)
Yogurt
(apple, almond, coconut and cinnamon)
Amazonas
(banana, pineapple, guarana seeds, coconut, mango, acai, cornflower and calendula)
Pakistani
(cardamom, vanilla and clove)
Witch's house
(almond, pistachio, orange)
Relaxation
(apple, valerian, orange blossom, lavender, mauve, cornflower and saflorflower)
Basket of figs 
(figs, papaya, date, cornflower and calendula)
Sikhara
(ayurvedic mix of clove, cinnamon, ginger and cardamon)
Throat
(apple, orange, cardamon, star anise, clove, cinnamon, rose)
Cathedral gardens
(orange peel and orange blossom)
Caramelo
Vainilla
(vainilla natural bourbon)
Danish dessert
(strawberry, apple, raspberry)
Viking delight  
(cherry, raisins, blueberry, cornflower and mallow)
Rice pudding 
(cinnamon, lemon and orange peel and yogurt)
Winter's Tale
(chocolate, orange, cinnamon, crunchy and orange blossom)
Infusions y tisanes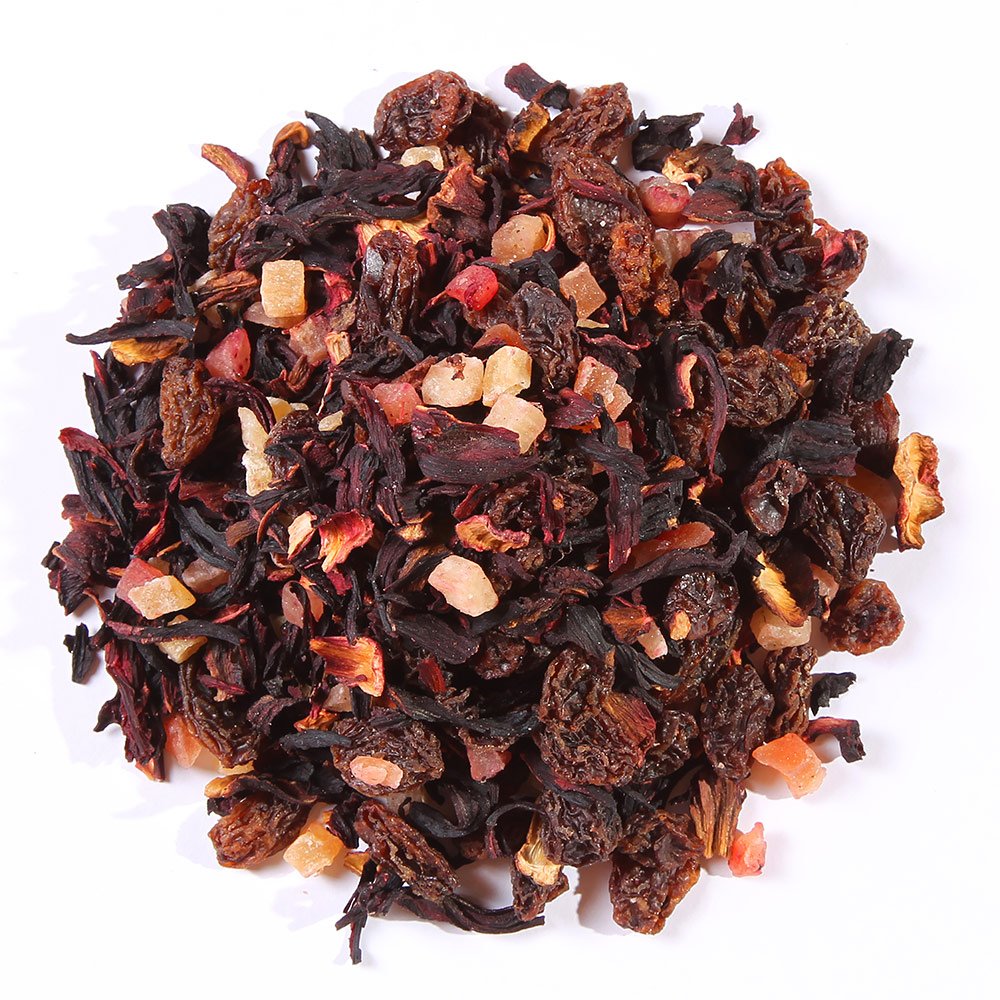 Mint
"for congestion"
Pennyroyal
"for digestion"
Mint pennyroyal
Liquorice
"natural antacid"
Hierbaluisa
"expulsa-gases"
Peppermint
"helps us with intestinal transit"
Camomile
"for insomnia and stress"
Orange blossom
"sedative"
Linden
"to relax and sleep"
Melon balm
"reassures the nerves"
Rosemary
"stimulates and facilitates digestion"
Thyme
"for lack of appetite or as a natural antibiotic"
Granny mint
(camomile, mint and fennel)
Camomile and anise
Lemon verbena and mint
Camomile nightcup
(camomile with orange peel)
Azaliz
(orange blossom and liquorice)
White star
(star anise in milk)
Desired
(star anise, liquorice and clove)
Pléyades
(camomile, thyme and rosemary)
Gold liquorice
(liquorice with camomile)
Camomile and thyme
Thyme with cinnamon
Liquorice mint
Preventive
Nature provides cures and remedies for many of the illness that human body suffers.
Since ancient ages, different cultures have known how to select plants and substances to calm pains, ease spirits and prevent illnesses.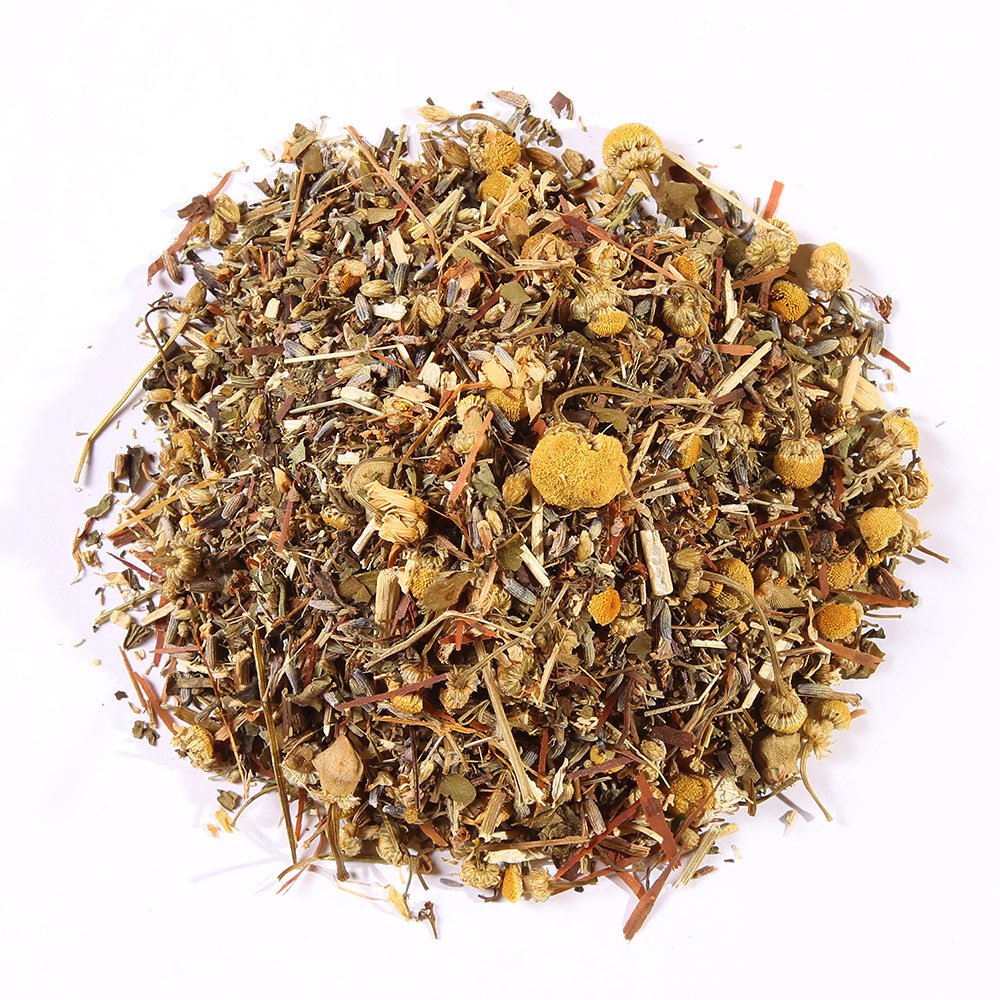 To stop coughing (eucalyptus, camomile, star anise, thyme, melon balm and hawthorn)
Ford colds
(liquorice, thyme, mint and elder)
To relax-sleep
(valerian, hop, mint, orange blossom, melon balm and hawthorn)
Digestive
(camomile, fennel, cumin, melon balm, lemon verbena, mint, rosemary, dandelion and liquorice)
Carminative
(lemon verbena and star anise)
Antidepressant…
(st john´s wort, melon balm, lavander and passion flower)
Depurative diuretic
(dandelion, horsetail, ulmarina, fumitory and juniper)
Total relaxation
(millefolii, camomile, melon balm, passion flower, st john´s wort, lavander, lapacho and hawthorn)
Fruits infusions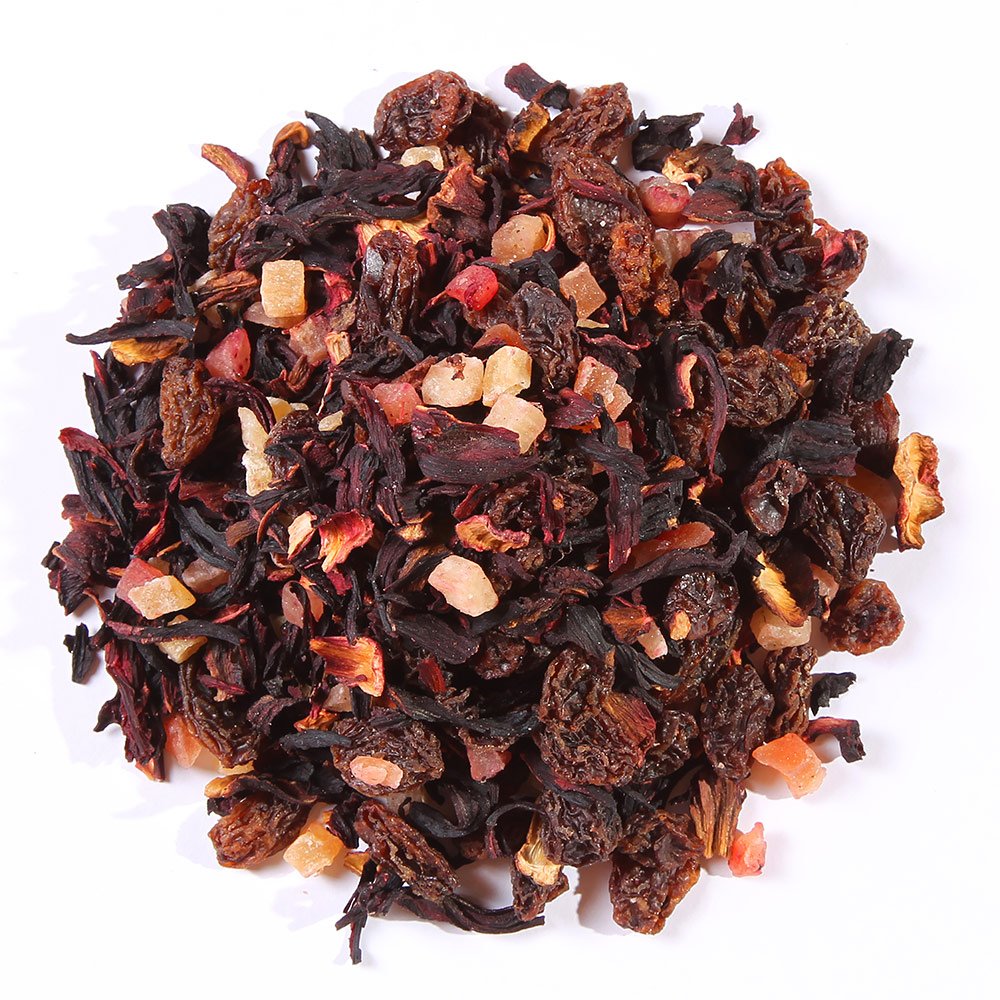 Banana with cherry
Egyptian fruit drink
Papaya and tangerine
Pineapple and coconut
Almond hop
(almond, coconut, apple hibiscus and vanilla)
Bisab
(african drink with hibiscus)
Honeybush magic forest
(strawberry, apple, raspberry leaves and petals)
Apricot peach
Berries
Mozaraben road (hibiscus, hip, apple, lemongrass, orange, orange blossom and strawberrys)
Ayurveda
Ayurveda medicine is, along with traditional Chinese medicine, one of the oldest medical systems in the world, based on the use of plants and a suitable diet, which focuses on the prevention of illnesses
Yogi spice tea
(ayurvedic mix of clove, cardamom, cinnamon and ginger)
Vata anti-stress
(cinnamon,licorice,ginger, fennel,orange and cardamon)
Pitta balance
(licorice,cardamon,coriander,fennel, ginger and flowers)
Kapha stimulating
(Ginger, coriander, cardamon, turmeric, clove and nutmeg)
Find out the meaning of our allergen icons:
Ask us about sandwiches made with gluten-free bread.
Sulfur dioxide and sulphites
*Vegan product from its conception.
** We can change some of the ingredients to be vegan.
You can choose whole grain, multigrain or gluten-free
You can also choose between lactose free milk, soy, oatmeal or almond.